PORFIT is a beautifully designed fitness machine.Our team created a simple and cool looking product, that strong, durable and ready for the toughest workouts.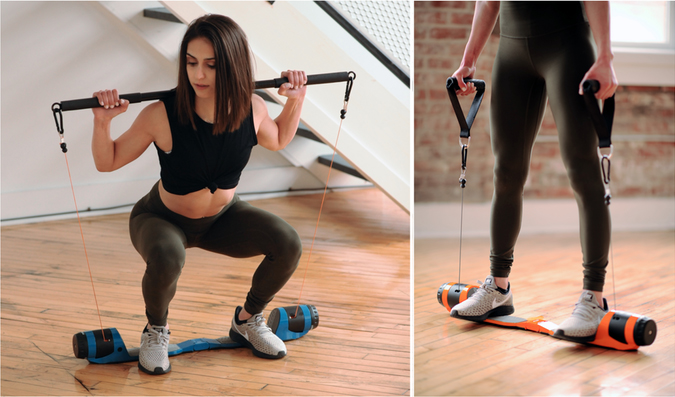 Resistance levels are adjustable from 10lbs to 300lbs (4.5kg to 135kg) instantly with a simple turn of a dial, but weighing less than 5lbs (2kgs) and can fold conveniently into a ridiculously small package.. Ultra Portable… Ultra Effective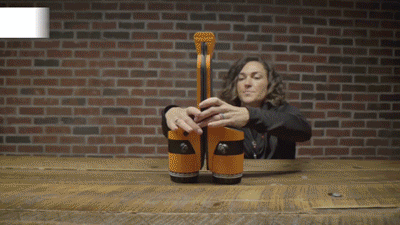 POWERFUL
SUPER HIGH RESISTANCE FOR EVEN THE MOST DEMANDING WORKOUTS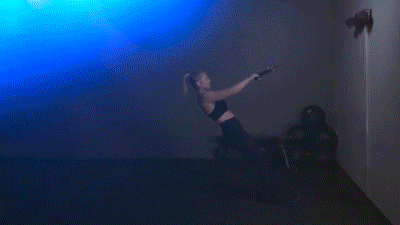 Resistance levels from 5 pounds – 300 pounds (2kg to 140Kg)
Change resistance with a single turn of the PolyClutch dial
Ultra-high strength cords hold up to 900 pounds each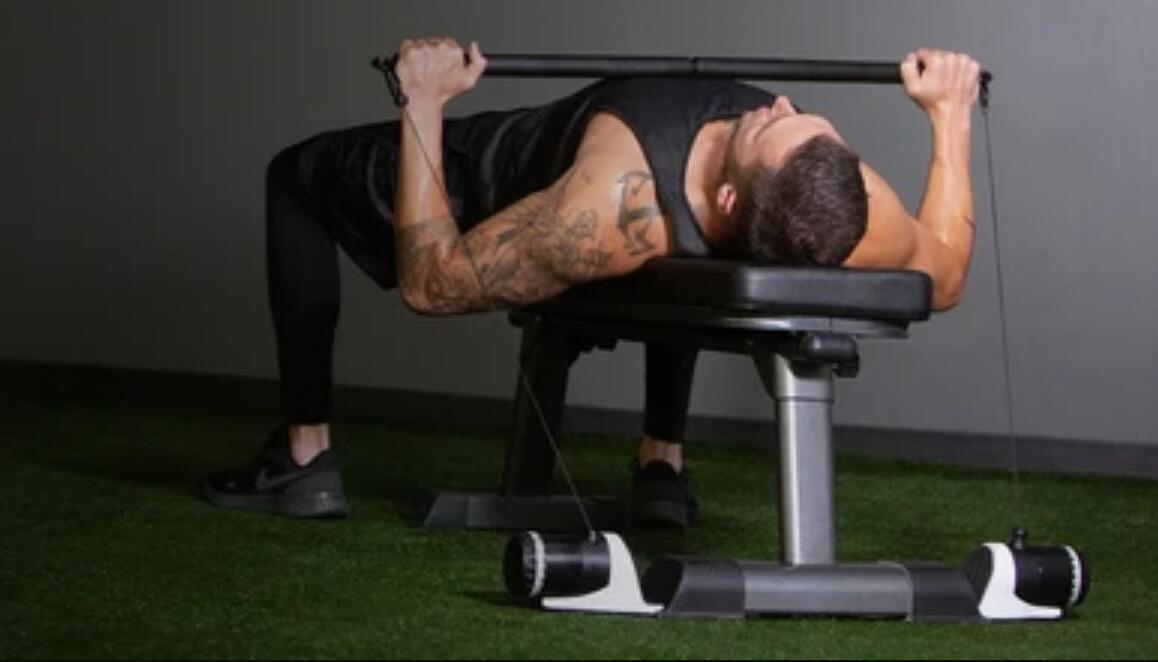 PORTABLE
LIGHTWEIGHT CHASSIS AND EASY FOLD HINGE ALLOW FOR ULTIMATE PORTABILITY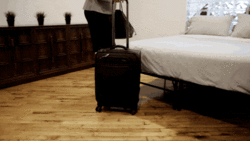 Weighs less than 5 pounds
Travel Friendly
Folds to conveniently fit in a backpack, drawer, or carry-on
INNOVATIVE DESIGN
BEAUTIFUL MINIMALIST DESIGN WITH COOL CLEAN LINESAND SUPREMELY FUNCTIONAL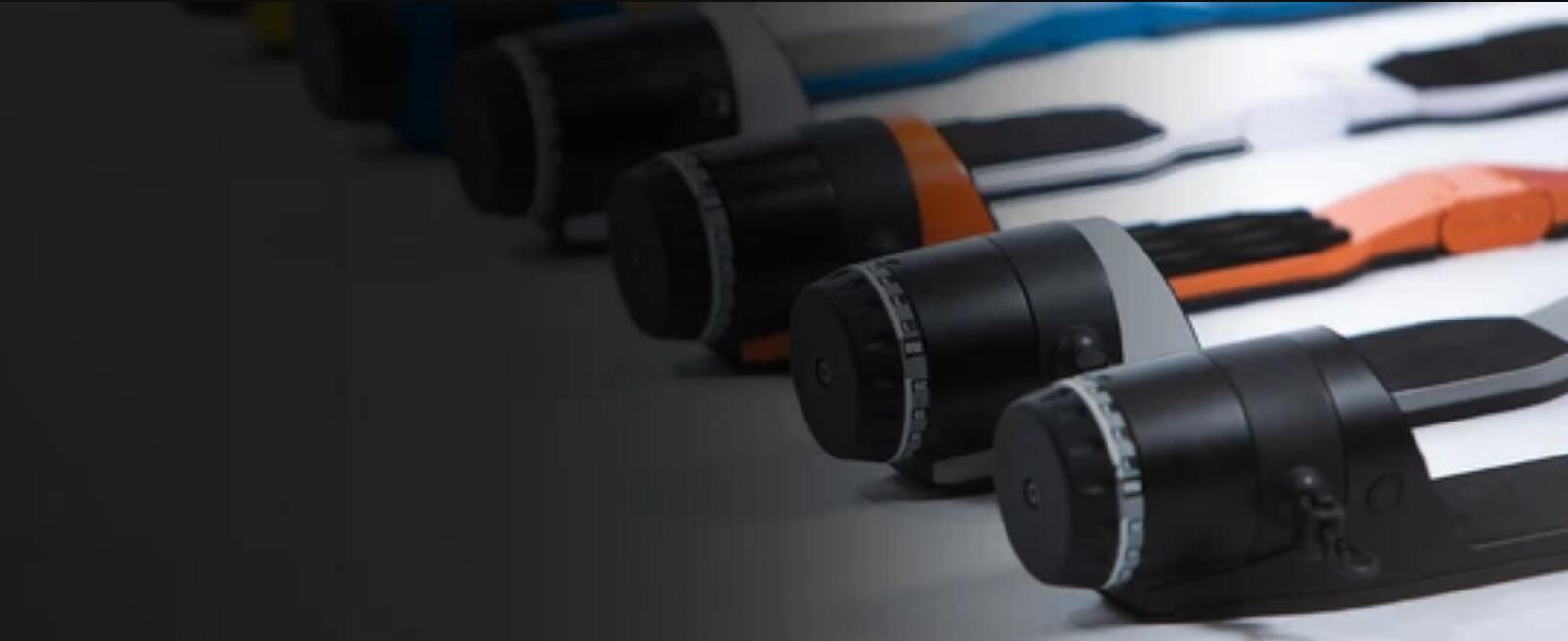 Precision engineered to the highest standards
Built with the highest quality and durable materials
A safer approach to fitness and extremely easy to use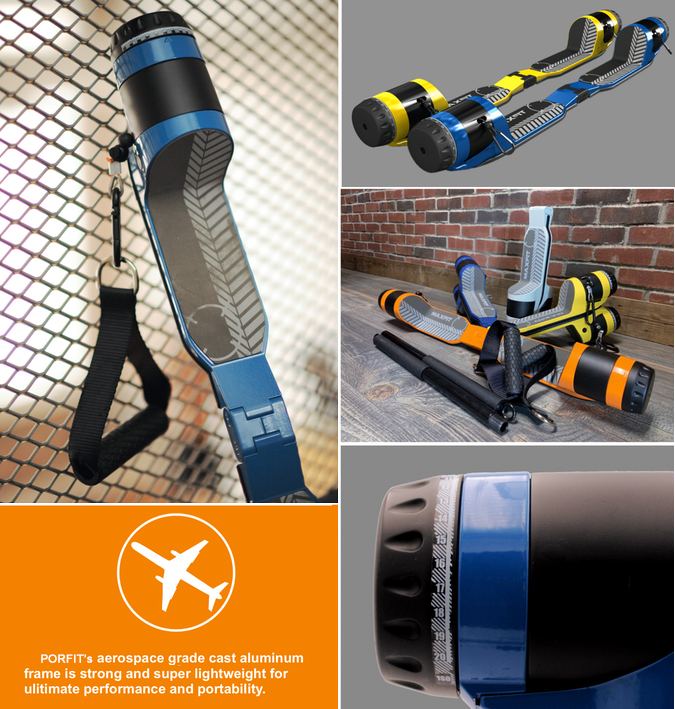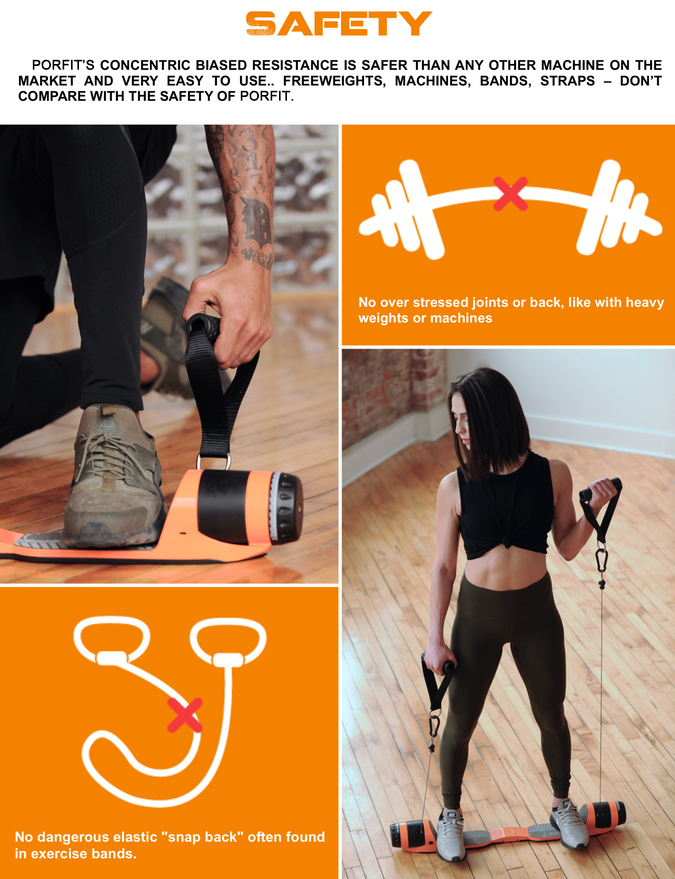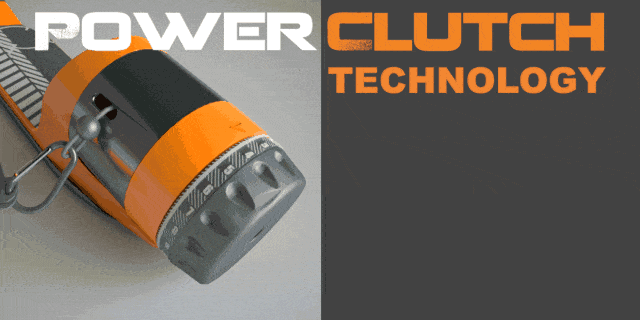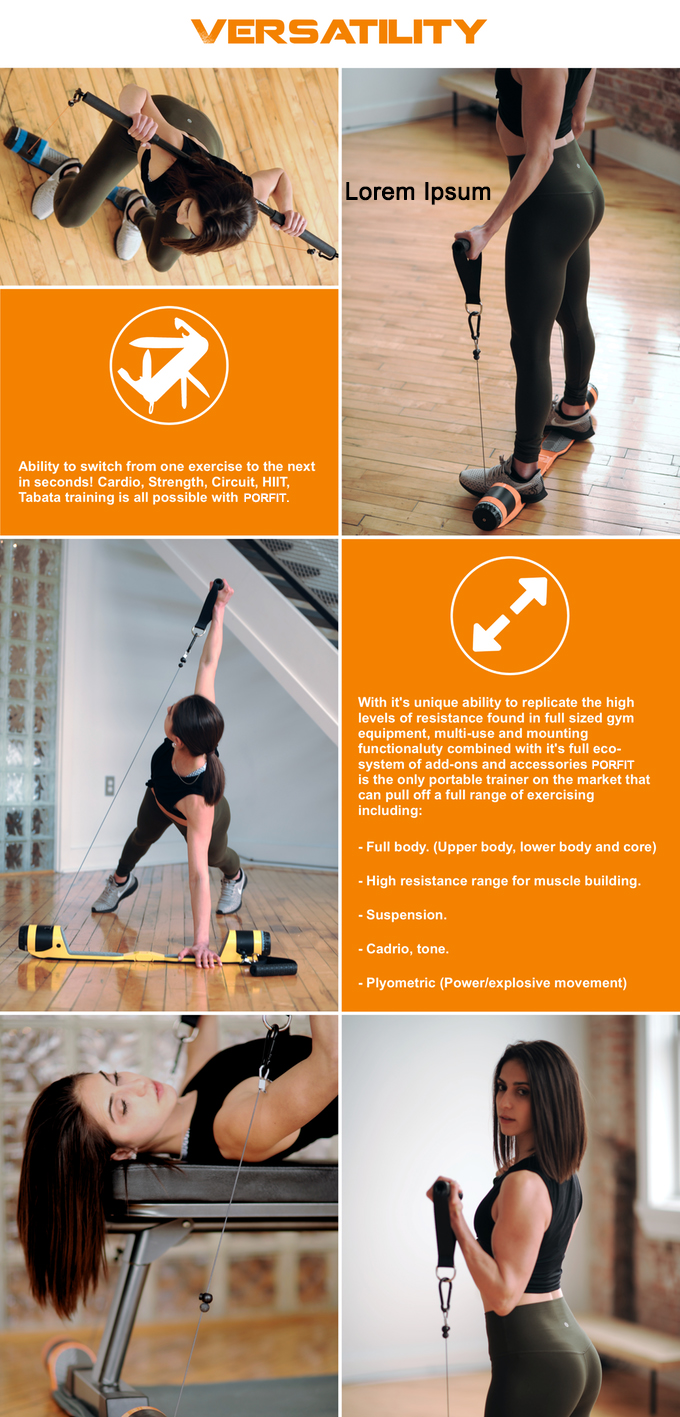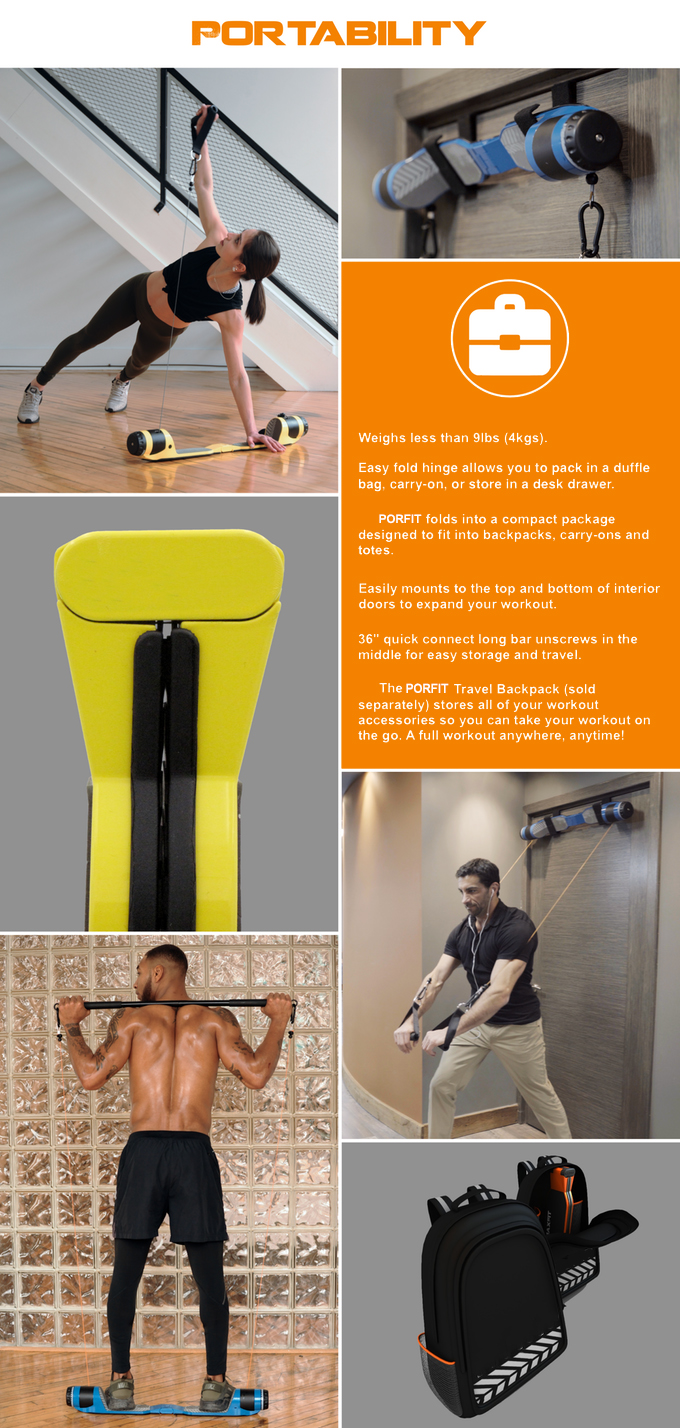 The porfit app communiates withporfit's on board sensors via bluetooth and provides you with workout data (calories burned,total resistance, speed, workout score ,etc) to help you assess your workout, maximize your workout performance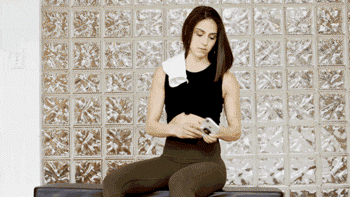 And motivate you to reach your goals! the porfit app will even be able to send you reminders when it's time to workout (if you so choose..).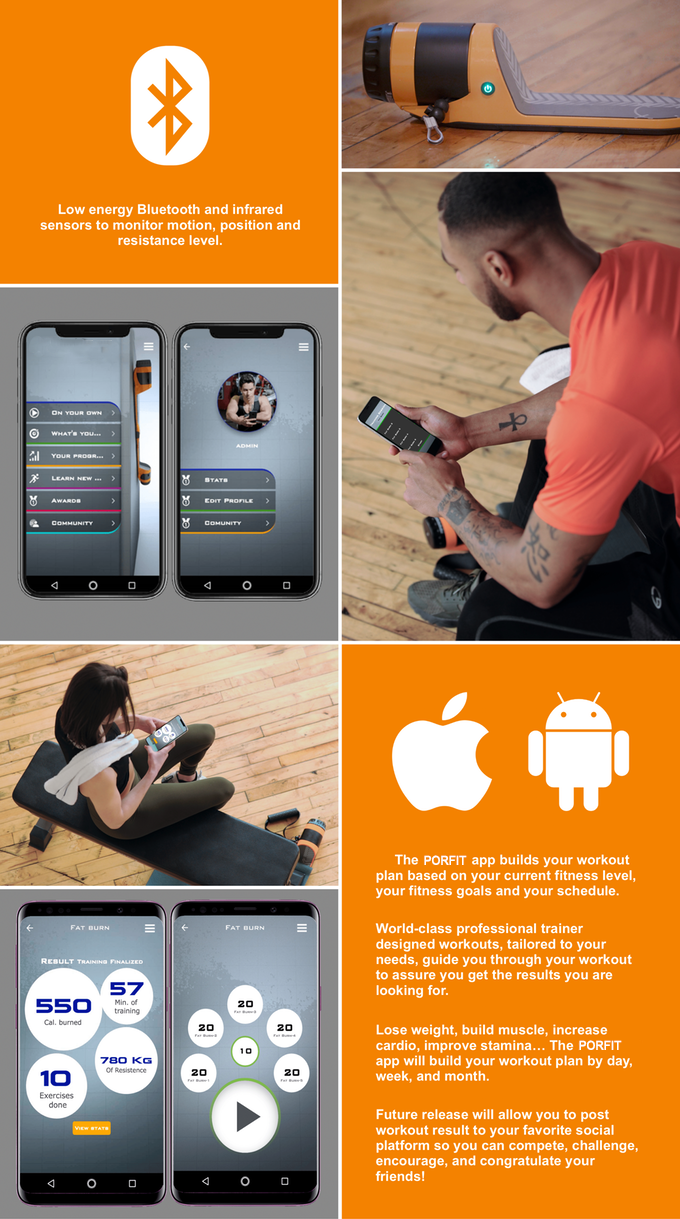 Notice:
Base on the situation of COVID-19, logistics suspended in some countries and Delivery times for logistics in some countries have been extended. Please be patient, your order will be delivered.