Description
Melt away your stress and headaches with a massage a day!
Melt away tension and soothe sore muscles with this Sharper Image Shiatsu massage pillow.
Through a combination of rotating nodes and heat the pillow delivers a deep-kneading shiatsu massage that can be targeted to your neck, shoulders, back, or legs.
• Shiatsu & Heating Pillow Massager
• Multi-purpose: back, neck and shoulders
• 4pcs Shiatsu massage heads
• Smooth heating
• Bidirectional feature (every 1min)
• Timer (15mins)
Sit back, relax and soothe your tense muscles to find instant relief from our stressful and anxiety-ridden lives!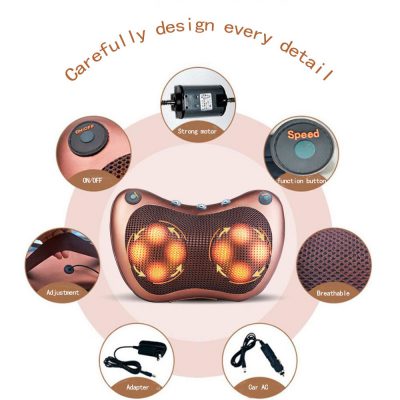 Headaches, Sciatica Pain, Back Pain, Muscle Soreness – GONE INSTANTLY!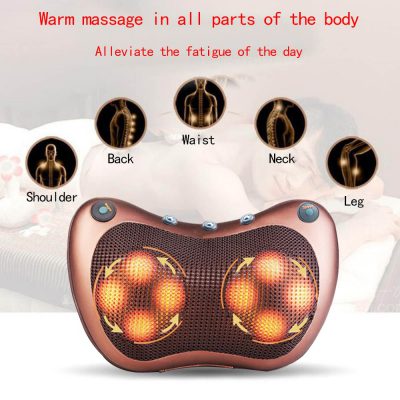 One-touch IC switch: power switch, infrared switch, neck massager infrared massage body massager.
The magnetic field therapy is configured to have an auxiliary therapeutic effect on hypertension, arthritis, contusion and cervical spondylosis.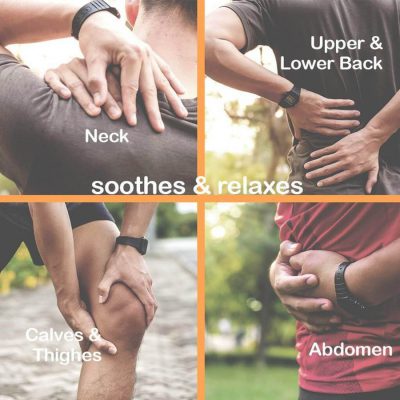 Relieve the stresses and pains, can give total relaxation with comfort. Neck massager for neck and shoulder.
Configure the car cigarette lighter and power adapter, you can use in the car or at home.

Motor overheating automatic protection and the integration design, dual protection, safe and reliable