The 2 In 1  Handheld Wireless Vacuum Cleaner frees you from the traditional way of cleaning, making cleaning more relaxing and much faster.
With this fantastic device, you'll save time and energy and most importantly, have a super tidy home!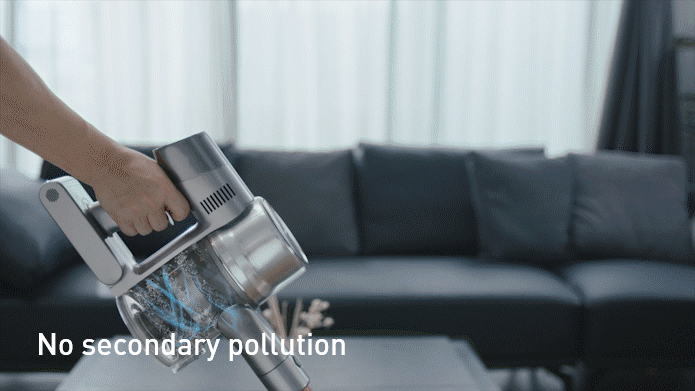 Ever had a family's worth of hair tangled in a vacuum roller?  Thanks to a set of hair tangle-free design built into the roller, which can peel off any hair that would get wrapped around the roller during operation, your cleaner won't have any issues, even when cleaning a house full of pets and people.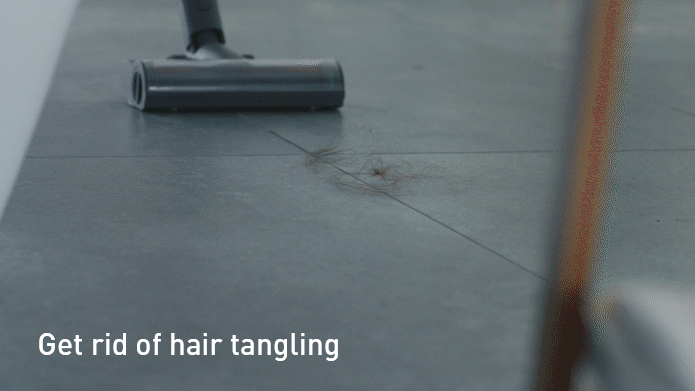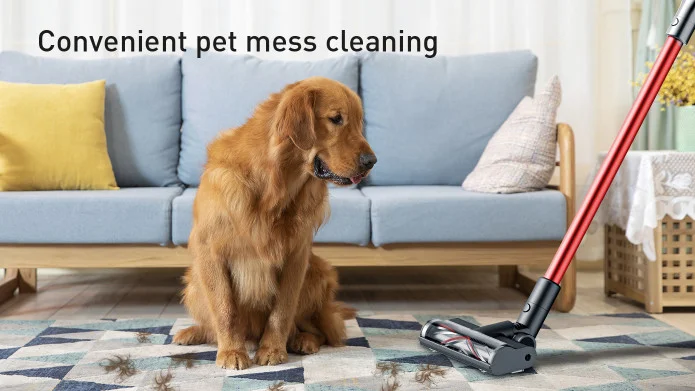 The handle grip perfectly moulds to the shape of your hand, and the angle and curves make it easier to pull, push, and move up and down. This device is super lightweight and portable, which means it can be used by anyone and taken virtually anywhere

Because this fantastic vacuum cleaner is wireless, you don't need to worry about plug sockets. You can also access all the tight corners that are generally hard to get to with traditional vacuums. This product is also ideal if you have children or animals, as there are no hazardous wires or electrical points.

Everyone knows how loud and annoying normal vacuum cleaners are, which is why this is the perfect choice for your home. The noise index of this device is about 65dB, which is 20% less compared to traditional devices, so you won't have to worry about disturbing others around you.

Features:
Enjoy walking the dog: In use, the traction force from the front is formed by motor driving. Dragging the vacuum forward is able to save you more effort.
LED lighting: let the dust have no place to hide. Lower independent motor, built-in independent motor.
Cleaning and suction 2 in 1, substantially improves the efficiency of dust collection. Safe lock for children, press and hold 3s to start the function, no longer worry about the children's touch.
Flexible agitation of 270 °: agile balancing from four directions that allows cleaning each corner, from left to right, arbitrary flexion of 170 °, from front to back, 100 ° free undulation.
Electric mite removal brush: Mite removal rate as high as 99.9%. Combination of electric mite removal brush and manual mode of a nylon brush, clean mattress, cloth, etc., fine mite removal, a machine with dual uses.

Intelligent auto mode adjusts suction power across floor types. This ensures you get a deep clean throughout your home, while also preserving battery runtime and working lifetime.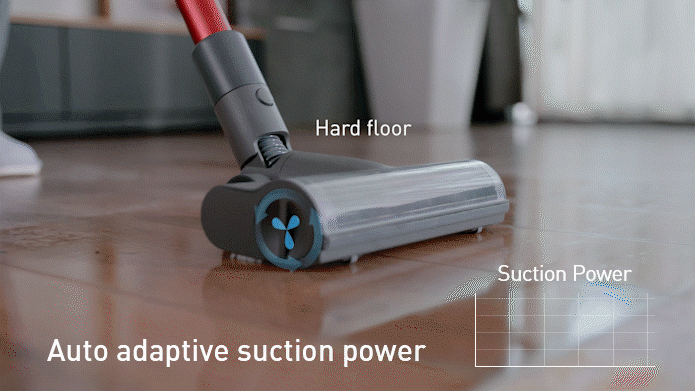 Feel trouble when switching between hard floors and carpet cleaning heads? No worry. Simply use this V-shaped all-surface brush head to deeply clean all types of floors. Its long and soft bristles help clean dirt and dust in the cracks of the hard floors, while the short and rigid nylon bristles can tap out hidden dust mites from the carpet effectively to save valuable time.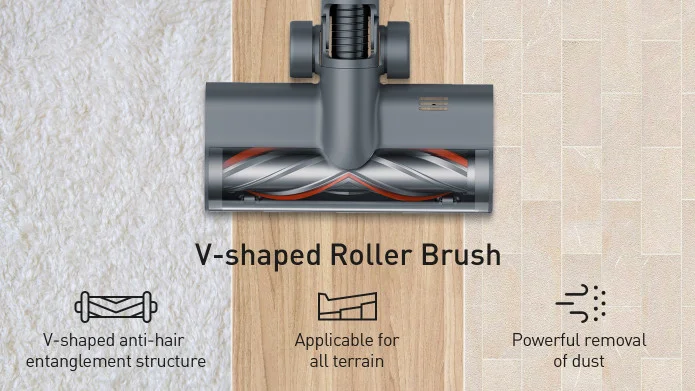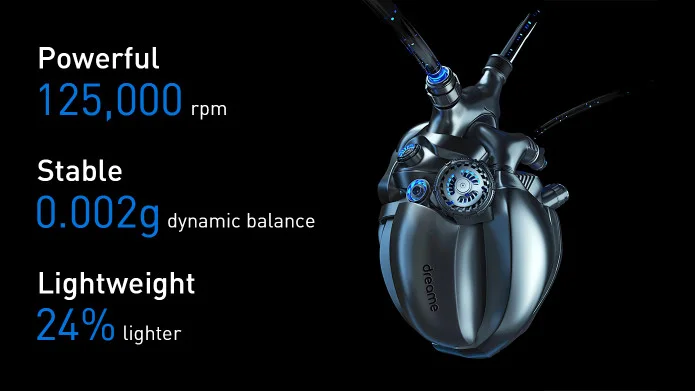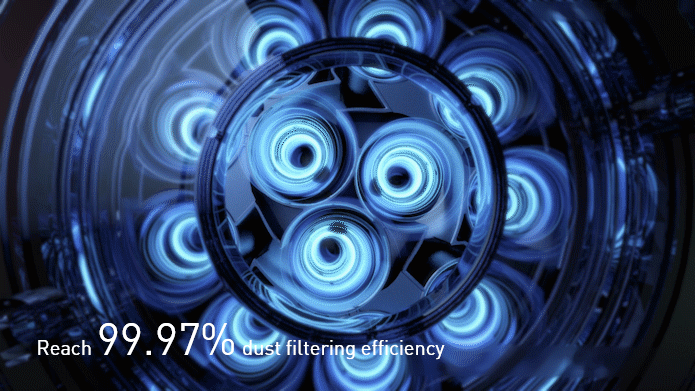 Worried about marathon cleaning sessions? With swappable batteries you'll get to double the runtime, more than 2 hours* of continuous use! And with a dual charging and wall-mounted storage dock, you'll be able to charge both batteries at once, so you can always have a full backup ready to go. 
Specifications:
8900pa Vacuum Degree
130W Suction
Power 55 min Long Endurance
1.5kg Portable Main Device
75dB Low Decibel
6 Brushes for Application